Is there someone out there who knows agates? I found this slab at a
garage sale – have had no luck looking in books to identify it ( is
there even such a thing as a book that identifies agates ??)
Here is the picture: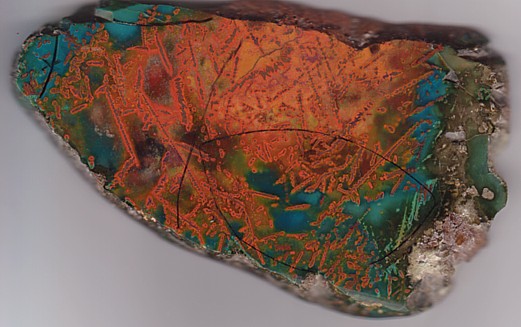 I never see this stuff at eBay – is it rare ? Or is it just there
in a degraded form? This is clearly agate - it is semi-transluscent
in the green areas.
Thanks in advance
susan