HI,
This is my first post. My late mother, Marion Margoshes, made silver
(and other) jewelry and loved this forum. She left me many beautiful
silver orchid pins and pendants. They are mostly too shiny and
polished for my taste. But she did something to a few of them that
made them look burnished and matte-finished. I seem to remember she
said something about putting those in a "tumbler", but I'm not sure.
Here's a picture of a shiny one and a matte one, so you can
(hopefully!) see the difference.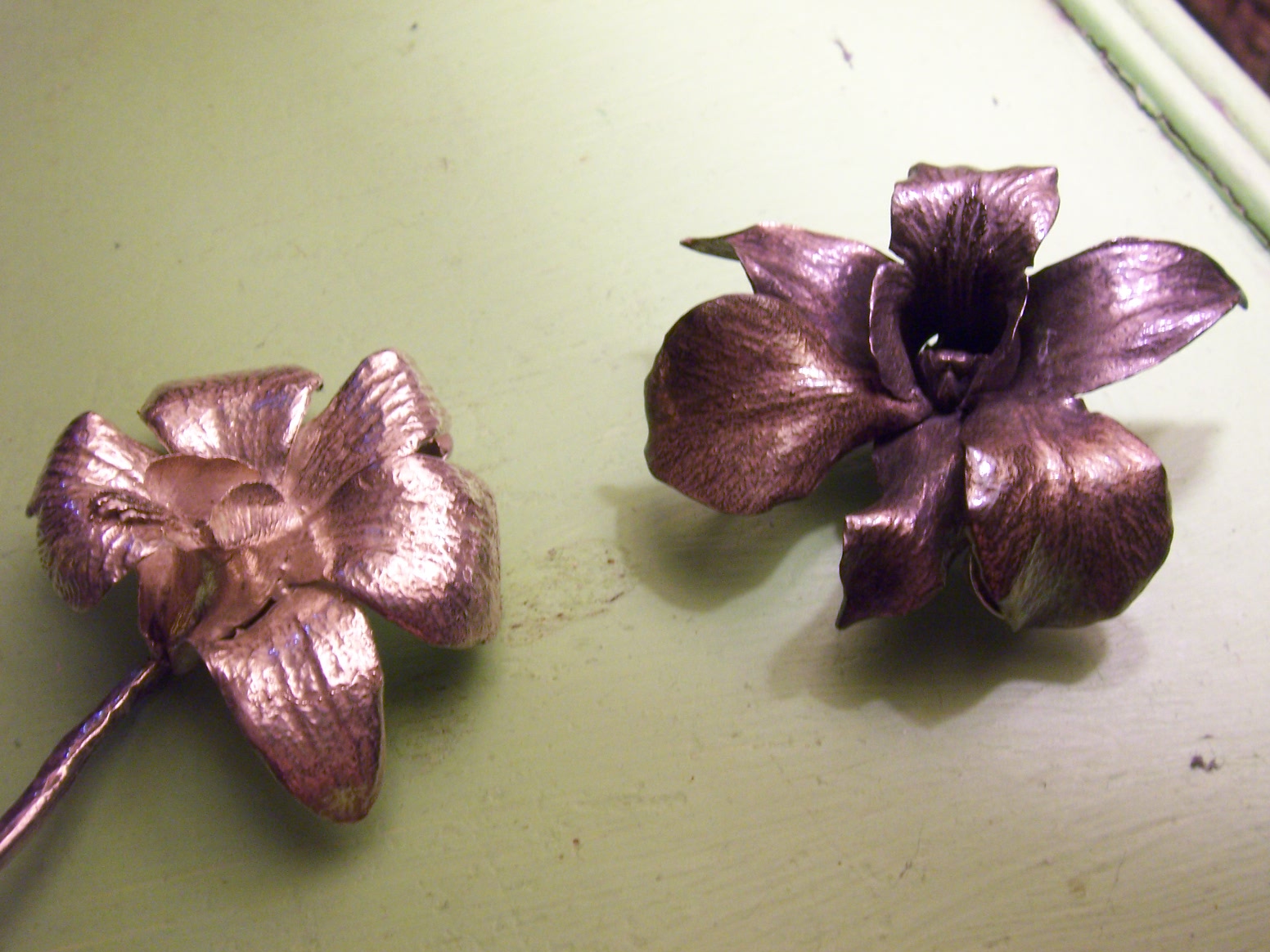 (the left (shiny) one looks better in the picture than in real
life!)
Does anyone know how I could take the shiny ones somewhere and have
them "tumbled," or tarnish them artfully in some other way? Thank
you!
Liz