Hello -
I purchased one of those 'tabletop studio' jewelry photograph kit -
it's nice. I really haven't had the chance to fully explore all of
the features that it offers just yet.
I took a few photographs of my pearl jewelry, I thought they were
very decent but not decent enough to suit my taste. I visited their
website for pearl photographing, there was a very short instruction.
Here are some examples of the pearl pics that I'd like to achieve,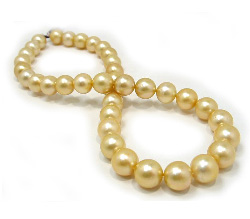 Can you share your experience in photographing pearl jewelry using
with and/or without the tabletop studio?
Many thanks.
Danielle Mahan