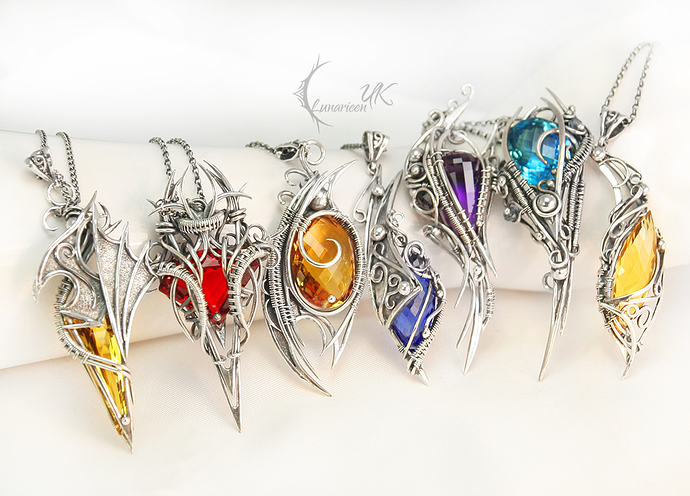 Hiii! Been trying to figure just how these beautiful sharp shaped "v" wires are produced! I assumed you used the method of filing a bit of the wire at the bend you'll be making so that you get a crisp bend, then from there hammer hammer hammer and file file file? The thing is, I've done this and either:
A) snapped the wire in two at the bend(assuming I didnt anneal and got carried away with the hammering?)
B) the wire flared out at all the wrong places
C) everything went wrong that could…
I'm new to this process and cant find any info to help. Any advice as far as hammering or the filing or ANYTHING like I said. I'm ASSUMING these are the things needed to produce these effects…please correct me if I'm wrong!!!