Howdy-
I just added a new photo album to our Facebook page on how to make a
silicone rubber mold.
http://www.ganoksin.com/gnkurl/ep81td
It features a custom mold frame we had made for us by the local
technical high school machine shop. The frame is adjustable and
allows us to make molds 1 inch high x 3 1/2 inches deep and; 1, 1
3/4, 3 3/4, 4 3/4, or up to 6 1/2 inches wide. The main frame was
machined from a solid billet of aluminum. It is as large a frame as
will fit in our vulcanizer. They charged us less than $20.00 to make
it. The matching plates were cut from an aluminum sign I wire brushed
the vinyl sign material off of. If you have a technical high school
in your area I cannot stress enough how great a resource they are. In
Connecticut where I currently live (this winter has made, no, forced
me to find a place in a much warmer state, like NO snow warmer, any
suggestions?) we have a regional technical high school system that
will perform work for residents. In addition to the mold frame I
have had the HVAC department build me a custom exhaust hood that
anywhere else would have cost hundreds if not thousands of dollars,
ours cost less than $100, labor and material included. I hope some of
you will find this album informative and don't forget to check out
your tech schools.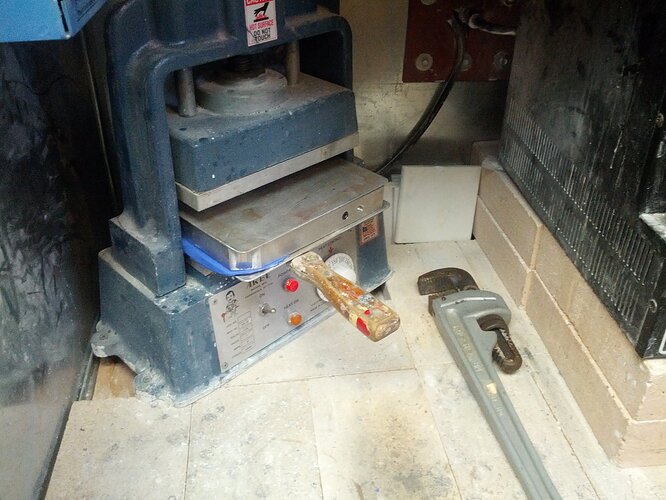 Be well,
Duke
houseofbubba.com
[Edit]
Sharing files and pictures with Orchid is easy - Simply attach them
to your Orchid post.
[/Edit]