who are the chain makers in the group ? Show Us a picture of your most proud piece
Here is few we made from metal bullion,we poured metal and rolled it out and pulled wire , Nothing more fun than to sit and bend and connect every part matching bends and loops and shape through out chain design process,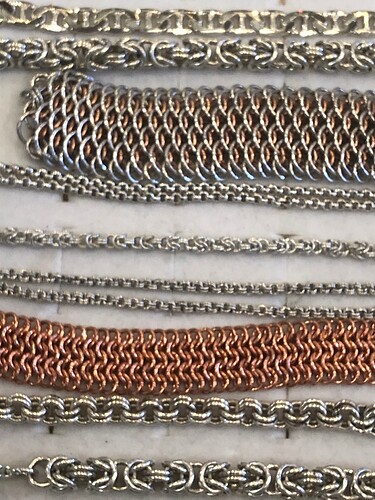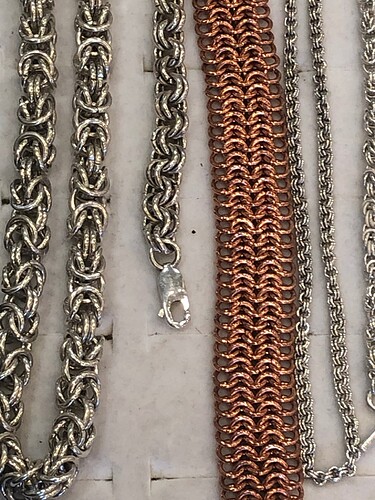 Well done John. Welcome to the group!