A friend has asked that I repair a favourite necklace that has come
adrift - a soldered joint has parted. She says it is silver - I have
my doubts, though I know it was sold to her as silver. I've attached
a photo of the break: the end of the severed horses head (on the
right) has a goldish/brassy tinge to it, as does the ring to which it
was soldered (on the left) and looks rather porous to me. Is the
entire piece likely made of brass or other base metal and plated? Can
anyone tell from my photo and description? I don't want to take a
torch to the piece if it's going to burn off the plating, though the
piece can't be worn now anyway. The spring clasp, incidentally, is
definitely plated brass as the plating has worn off. Any guidance
that anyone can offer will be gratefully received.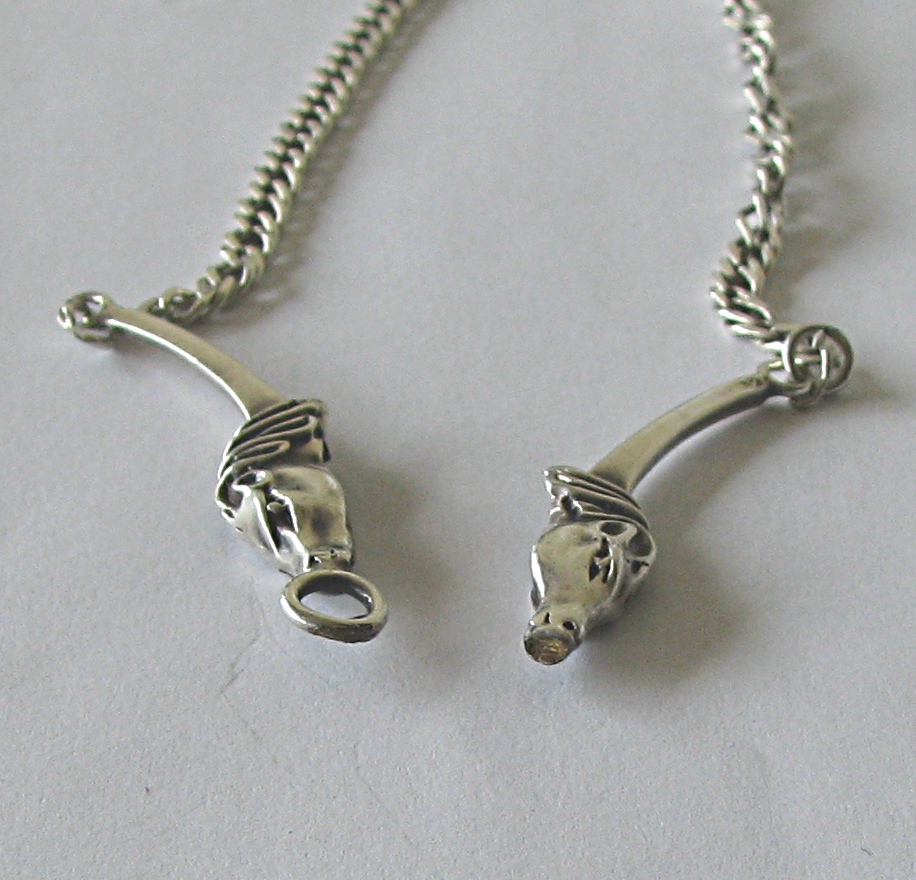 Janet