Hi Everyone,
A quick question for someone with niche abouta prototype
I just made. It is a fine hand fabricated chain of pure (drad soft)
copper wire. I welded all of the links with my tiny pulse arc
welder.(#1 tip 55 v). I tried tumbling it when it wasn't as long as
it is now & there were some links I had to repair. It was just a bit
to softand the links vary in size (1/2" to 5/16" d) so it is not a
dense design.
I have used my oven to work harden very delicate silver & gold
pieces that would not fare well shot tumbled or hammered. My
thinking is to work harden & then tumble it in fine walnut shells
for finishing. Does anyone know the F temperature and time needed to
work harden ? Or have an alternate idea?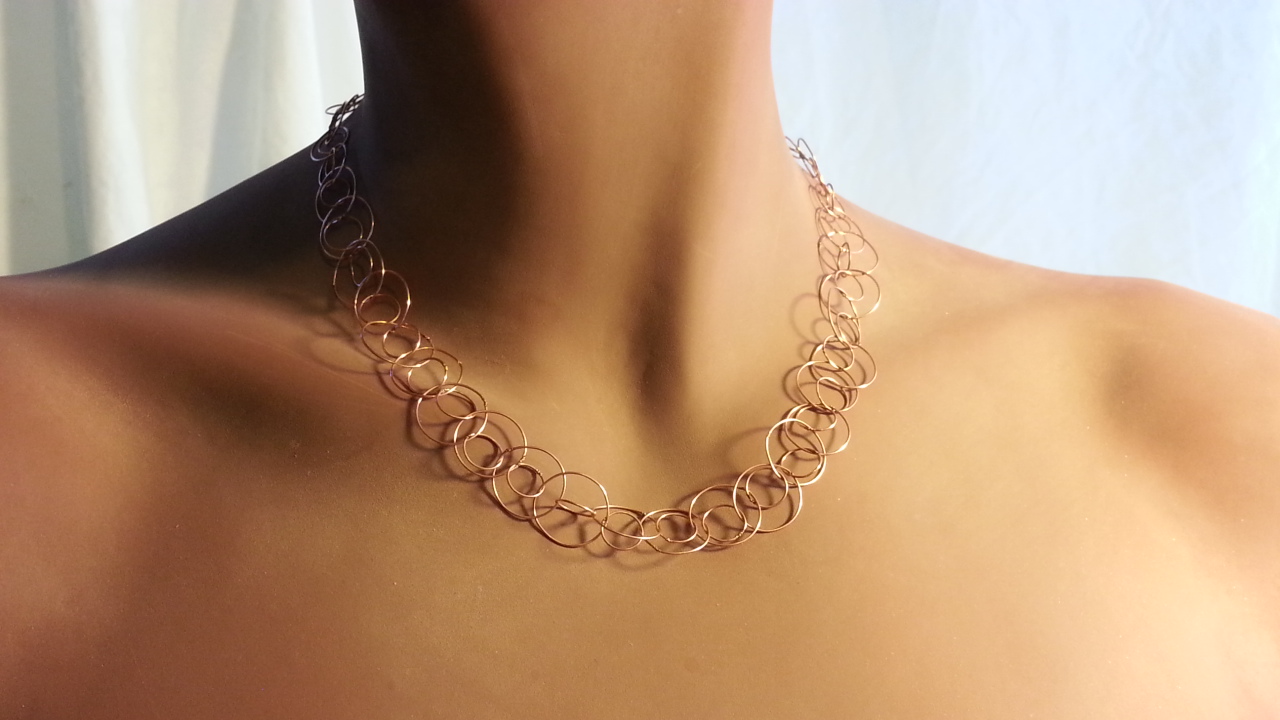 Eventually if it pencils out I want to make this in finer metals.
Thanks,
Eileen