Has anything changed?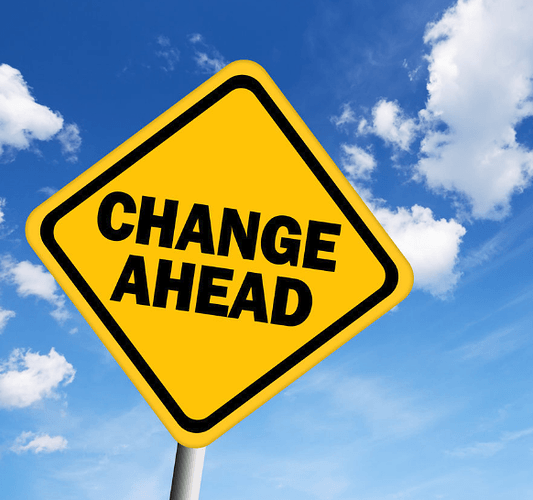 There has been a discussion on Polygon (jewelers network) about has things really changed that much in jewelry industry over the last 10-20 years?:
"That said, lets look back 5 years, 10 years or even 20 years. My question to you, or anyone else for that matter, is this- are things THAT different today than they were in those previous time frames?"
My response:
===========================================================================
OMG! So much has changed. The person posting this does mostly custom design work and manufactures most of what's in their showcase.
Obvious: No more hand carving of waxes required

20 years ago all diamonds were set by humans, now I'm told 40% of diamonds and much color are put in the wax and cast in place . I'm told with a casting destruction rate of 10% on just baguettes they make a profit in labor.

Signature hand engravers has made the demand for hand engravers drop.

Replacement quartz movemenst-the same. Less skill needed.

Advertising. Newspaper has dropped by tons. As is magazine advertising. You can post all you want that it works for you but how many of you take a daily delivered to your door newspaper?

Yellow pages-Dead.

Radio. In Atlanta the number one radio station? PANDORA FREE RADIO. My brother tried said it didn't work for him, he's a big radio advertiser.

Qualified bench jewelers. Young people not coming into trade. Jewelers are to cheap to pay a good wage.

Margins: 20 years ago profit margins were almost hidden except from public except for diamond-Rap List. Today its like cars-look online, if jeweler won't haggle, buy someplace else.

Because of internet customers more likely your customer is better trained on diamonds and color than the sales staff standing in front of them in your store.

Competition: Used to be down the street. Now its across the country.

20 Years ago average age of groom was 24, now 28.

Average diamond sale is larger, margins are less by easily 10-20 points.

Vendors give less credit, more jewelers using credit cards as their "bank". First quarter of 2016 Pandora sales were $247 million in USA. For a year probably about 1 billion in USA. Over 80% of their sales are on a credit card to JEWELERS.

20 years ago a young couple went to 7 to 8 jewelry stores, checking stuff out and bought from a single jewelry store.
Today a couple goes to 15-17 websites and then visits 3 brick and motor stores and 80% so far buy from a brick and motar store.
Security: Cameras in and outside of the store.

Going back to jeweler, many don't carve the wax, a machine carves it.

Store margins: Lower than before.

Advertising: harder to see what works. Spread yourself thin.

Put out a sign and they will come. NOT!

Expecting your children to take over when they can find a better job elsewhere. Besides they don't work as hard as you, good or bad.

Sell store? Going out of Business is best way today to cash out and inventory as an investment is no longer true.

Point of sale programs. Better than ever.

More and more your competition is a flat screen TV or cruise.
You decide if things haven't changed that much in last 10-20 years.
David Geller