For this new topic on "Advanced Setting Tools" I will be using my very own special "Bedaco" hammer handpiece. I call it a rolls-royce, why so? This hammer might be expensive, but after a few applications, it turns out to be so very cheap & labour saving!
On every hammer-shaft at the rear & just forward of the 'flex-shaft', there is a 'tension-mounting & rotating' feature. The turning screw is to regulate this feature & decide which setting you need & at when & what level you need it at.
At this time I'm going to try & explain many things in this essay as to what part of the 'anvil you should be using. Please remember, that these levels are my preference & nothing is proven until YOU the setter and jeweller find which is the 'best tension level' for you!.
What does your 'hitting anvil' look like at first glance? It has to be shaped to look like something you don't buy at any tool-supplier. You must have the understanding in shaping the anvil to what you need today & tomorrow. Shown here is my modified "anvil". You MUST remember that you will be using both corners of the anvil and as well the flat face, why do I say this? It is because I operate on the same level as you, I would use two sides of the rectangular shaped anvil, that is using the two corners and as well the front flat face.I shaped all of my anvils on my bench-grinder.Then I had it smoothed with my sanding-emery disk (medium grade) then using my pumice wheels of #180 grit. The front of the anvil was so carefully cleaned & ready for setting. Every few months I will clean the front-face and side-corners just to keep them in top shape. Any defects on the anvil, could be left on the hammering project. All of these features are for separate setting projects, interesting expose'! Difficult? Almost a resounding…Maybe!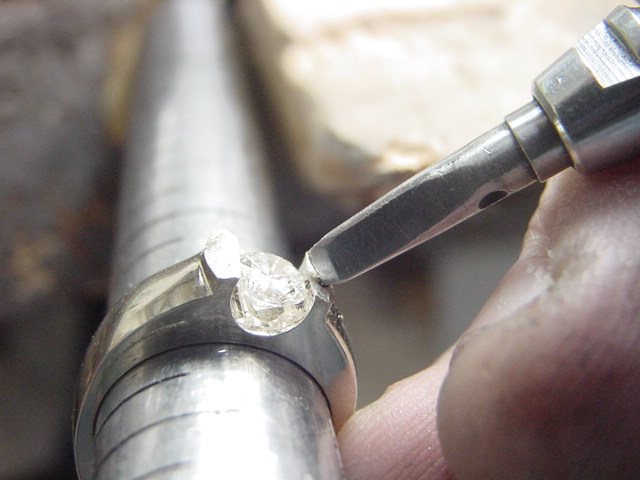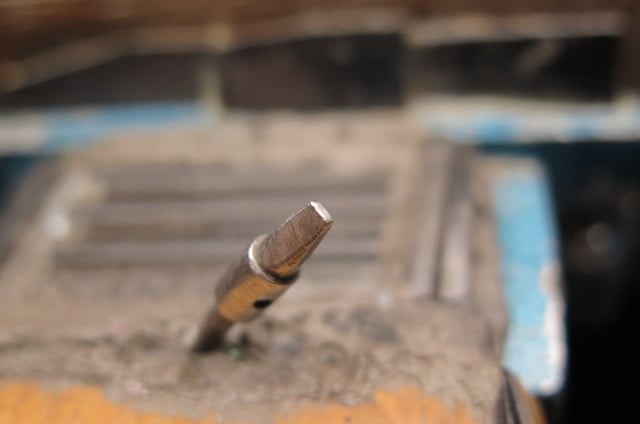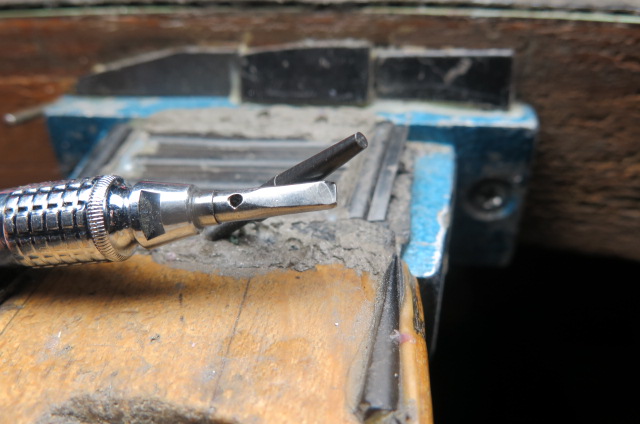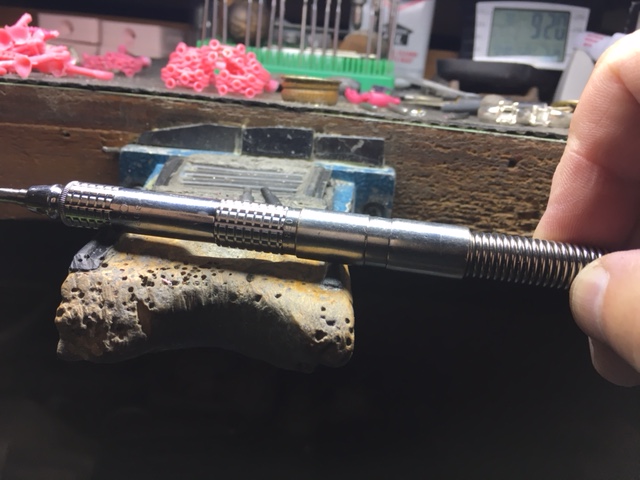 Note From Ganoksin Staff:
Looking for a hammer for your jewelry projects? We recommend: