Thank you to our latest Platinum supporter, Grunberger Diamonds. Read all about them below.

Cad Cam setting projects giving you a headache? Contact Grunberger Diamonds for the correct Diamond Melee MM sizes the first time and every time you place an order. Same day shipping. No obligation.
We also offer customized calibrated perfectly matched, Diamond Tennis Bracelet and Riviera Necklace layouts ready for your jeweler to set.
Our mission is to provide our clients with the best cut diamonds at the best price and give them exactly what they order. As the world's largest producer of Ideal Cut melee with Hearts and Arrows we have managed to achieve superior optical symmetry and brilliance in each of our stones.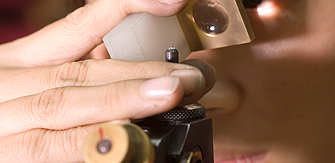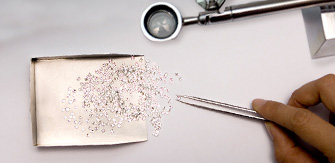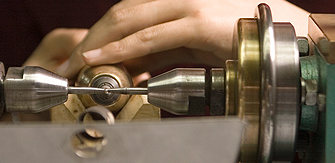 We specialize in manufacturing round brilliant cut melee in our factory in sizes ranging from 0.06mm to 4.25mm and qualities ranging from D to I color and from IF to I1 clarity.
All of our diamonds can be calibrated (To within .0250 of a mm) very precisely, guaranteeing a perfect match and fit for our customer's unique designs.
Every diamond we manufacture is guaranteed to be 100% natural. We recently purchased the state-of-art HRD's M Screen Automated Melee Screening Device. This machine scan up to 15,000 diamonds per hour for the detection of synthetic (man-made) diamonds. All of our rough diamonds are from conflict-free sources in full compliance with the Kimberly Process.
Chris Lachman GG CG
Grunberger Diamonds, Los Angeles CA
213 999 5302
clachman@grunbergerdiamonds.com
www.grunbergerdiamonds.com
ANTWERP - NEW YORK - LOS ANGELES - HONG KONG - OSAKA - VIETNAM
Set yourself apart from the competition
Our promise to you: The finest cut diamonds in the world. All natural. All the time.
Members of the Responsible Jewellery Council (RJC) AGS MJSA CJA WJA
OUR DIAMOND CUTTING FACILTY

A SHORT VIDEO OF OUR COMPANY

CLIP OF OUR AUTOMATED SYNTHETIC (LAB-GROWN) MELEE SCREENING DEVICE