Greetings-
I have been a member of Orchid for a relatively short period of time
but I do have about 30 years of jewelry/metal working experience. I
just built my 1st studio 3 years ago. A lot of the studio was DIY
and I like to share what my solutions to certain challenges are.
Below is a link to an album briefly explaining the creation of my
Frankenbench. For those familiar with the creature, here's one more
example, for those that aren't, let this serve as an introduction.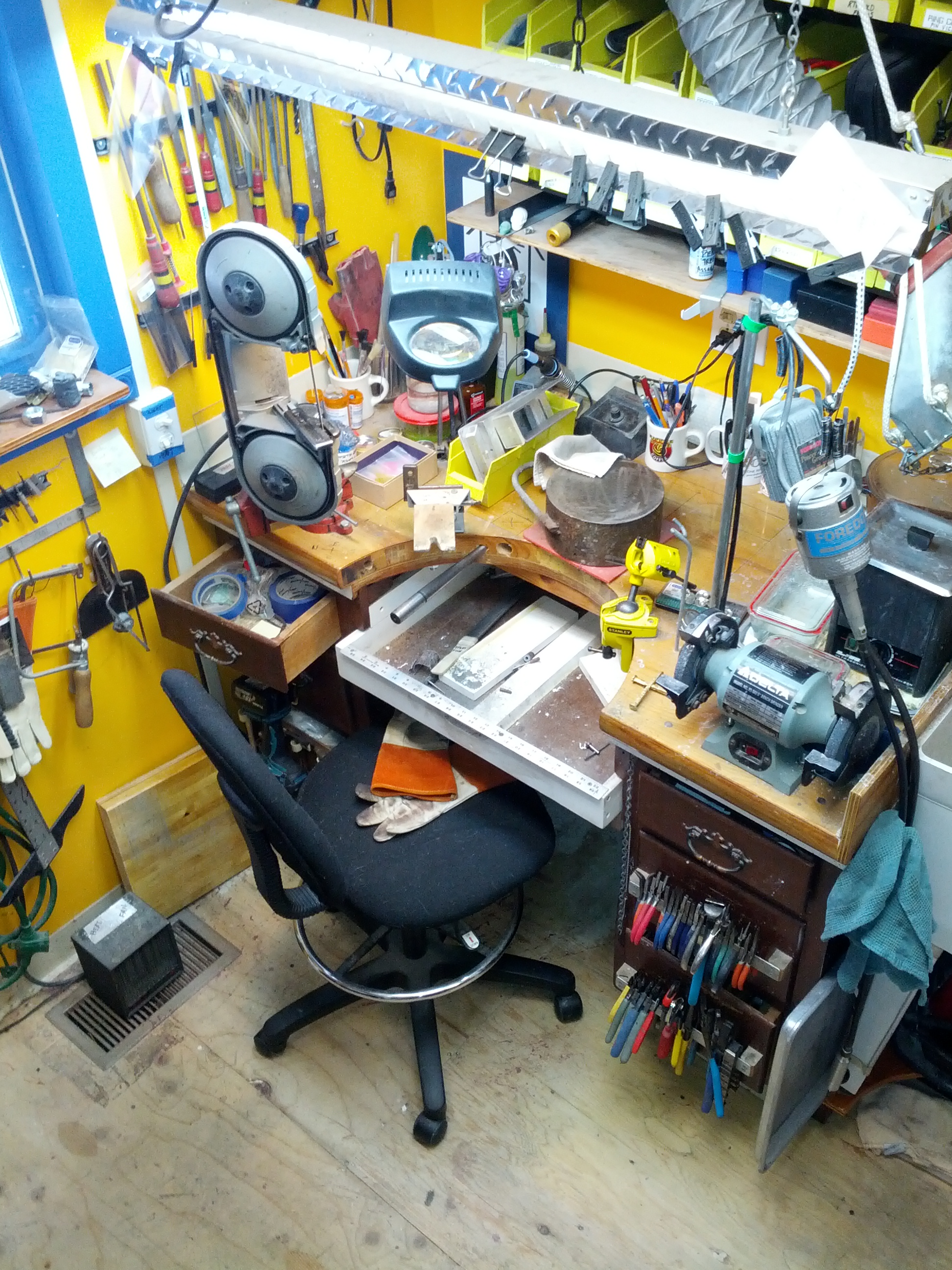 Be well,
Duke
houseofbubba.com
[Edit]
Sharing files and pictures with Orchid is easy - Simply attach them
to your Orchid post.
[/Edit]