FOR:
EDGE USERS WHO HAVE (or want) THE GELLER BOOK IN THEIR EDGE PROGRAM:
I just made several videos that show how in the Edge to: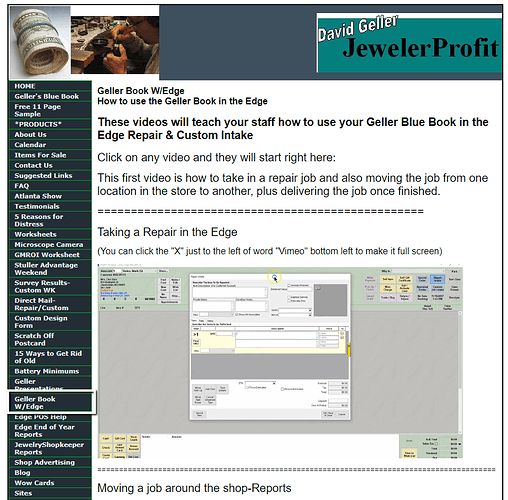 a. How to take in a repair completely in the Edge choosing Geller skus.
b. Taking in a custom design job using the Geller skus and edge program.
c. Moving jobs around the store using the Edge's locations.
d. Running shop sale reports in the Edge and how they show up in QuickBooks.
The videos are rather short.
Go here and just start playing them: