As we have just finished our "Channukah" celebrations, Here are my Channukah candles just being lit (Tuesday night). On the very last night (8 nights) I turn off the room lights and make it totally dark. I want to have these little candles to light the room. We have been doing this for the past 74 years!
The "Menorah" as it's called, was first used by my Parents when they got married in 1934, so I now keep this tradition going! In countries in the Middle East, Morocco and Spain; this Menorah is called a "Chanukiah". Whatever the name, it serves its religious purpose!
I make the benediction (in Hebrew) as I light the lights every night. You can see the instructions in fine print, on top of the page. This prayer book is now 70 years old. I'm looking forward to the next Channukah celebrations for next year!
On the first night we light one candle in the center and with 'this candle' it will light the first candle on the right, second night again the center candle will light the next of the two, etc. In my collection of photographs you will see how it looks…Hope you all find this interesting!
May you have a very joyful holiday no matter where you live, we are all the same people who enjoy different holidays and we are all here to learn…"Thank you Ganoksin, for everything!'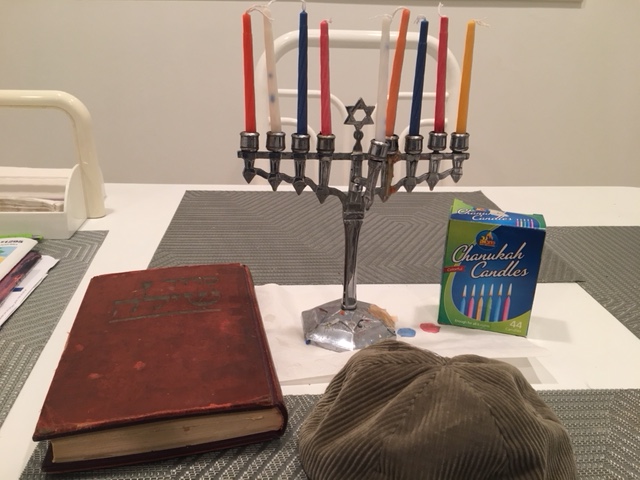 =>