This is a question for people who have extensive experience with items pierced from gold-filled sheet (preferably from RioGrande).
Rio does tell us that "Leaving the brass exposed can cause the substrate layer to tarnish more quickly". Is this a significant problem in your experience? Having to gold plate the whole piece cancels out all the advantage of gold-filled–especially if you have to do a nickel pre-plate for the base metal edges. Pen plating not practical for extensive, intricate, small pierced work: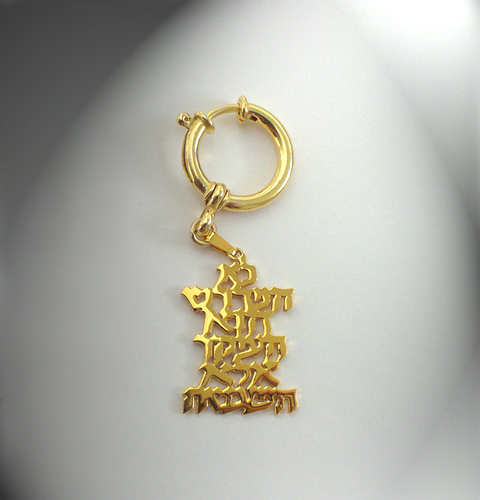 The photo is heavy-gold-plated sterling. The ring is gold-filled.
Janet in Jerusalem