Hey folks, I have a question that's haunted me for awhile…
What process or tool is being used to get a hallmark on the inside of a ring (or any piece) that is so fine and precise like this one: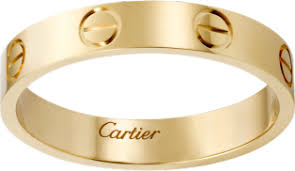 https://www.cartier.com/en-us/collections/jewelry/jewelry-selections/shine-in-yellow-gold-rings/b4085000-love-wedding-band.html
I have been using stamps and I want something better.
Anybody know? (And does this kind of marking exist as a service in the USA?)
Thank you!