I am wondering about the toughness of enamel.
Obviously it must be adequate because I see It used on high end jewelry covering large amounts of surface area, that is often not bordered by a metal frame (cloisonné) that might offer it some protection.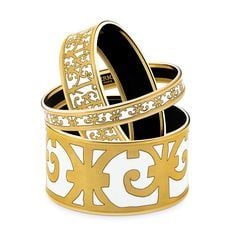 Being a thin layer of glass how is it that the enamel holds up? does not crack if the wearer happen to bang the bracelette into a hard surface? Or just from the every day knocking around you might expect?