Instead of having all of your little tools and soldering equipment sitting all over your bench, look at what I do with them now!
Some of these bottles were meant for "other" professional uses…

You can guess what I mean, but they are now very useful for "us"!
On each bottle, I wrote on the front what the contents are, no more guessing!
Such as 10, 14, 18 karat YELLOW-solder! Now do the same for your WHITE-solder!
You can also write your other needs!
As for me, I use them for my wax-carving tools & my felt-marking pens!
These are only my ideas,
as you might have your own…just enjoy!!
Regards to everyone, everywhere!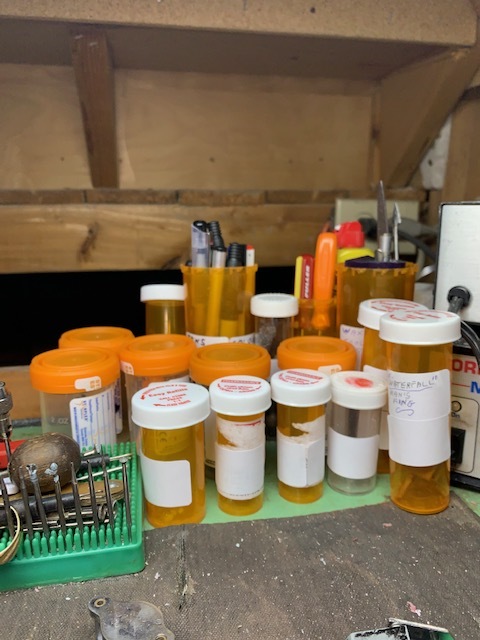 "gerrysdiamondsettingessays.blogspot.com"
Gerry, on my iPhone