I figured a cheap and easy way to update the low cost draw bench to
accept what we in the sticks call a " motorcycle tie down strap" that
replaces the cable, along with the problems associated with it. Here
is a diagram on how to do it.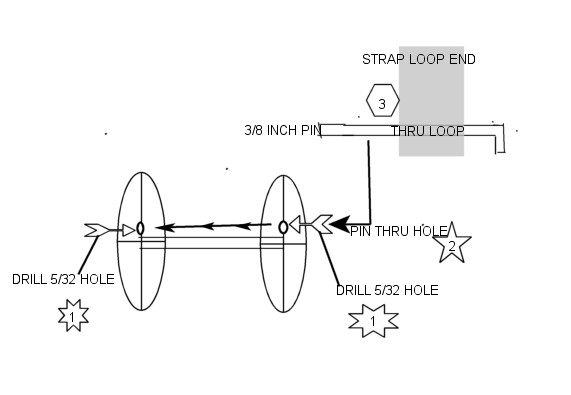 You need, one Motorcycle tie down strap ( remove the short end - this
leaves an premade open loop) a piece of 3/8 inch round steel stock (
can get at almost any hardware store. One 5/32 inch drill bit.
Check out the plans and I think you will get the idea. Make sure the
3\8 rod is cut so it will not get stuck on the winch housing. Once
done, make sure to dry run it a few times so the strap is snug around
the winch hub.
Enjoy…
Daniel