In the process of me learning to make domed cuff bracelets in 16g
copper, the metal seems to be tearing. I am using a copper strip 1
inch wide and 6 inches long which is overlaid with a chevron design
of copper pieces that are hard silver soldered onto the surface.
The strip is put through a hydraulic press with forming die and
urethane to create the cuff shape and the dome. I'm assuming that
the tear, or fissure is the result of inadequate annealing or too
much hydraulic pressure. Tell me if I'm wrong. Hopefully the photo
demonstrates the problem.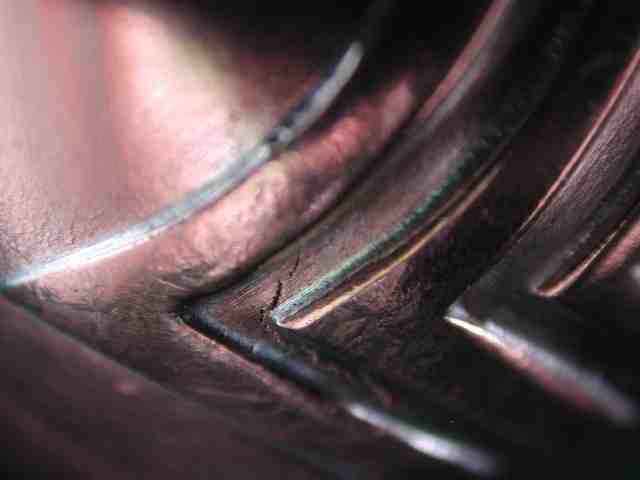 George