When I heat a piece of copper to anneal it, I end up with a coating
of black material on the surface. Photo here: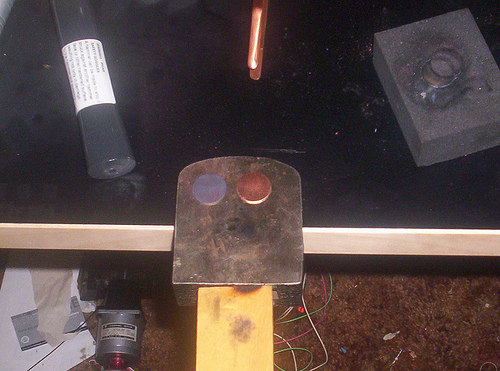 I'm using a blazer butane torch, and a charcoal block to do the
annealing on. The disk on the left has been annealed. From my
experience machining and doing some heat treating on steel, this is
what I would be inclined to term firescale. If I rub it with my
fingers, often some will flick off but most remains and requires a
fair bit of abrasion to remove. Does it count as firescale on
copper? I have "Rio Kleen Nickle Pickle", would this be appropriate
for removing the coating? I also have the white Handy Flux. I'm
pretty new to working with jewelry, so any thoughts would be greatly
appreciated.
Paul Anderson