Hi all - I am learning how to make my own steel texture plates with some success, but I could use some help with the final stage - cleaning off the lingering rust.
I created patterns with vinyl resist, and I am etching with copper sulphate, salt, and water, using a small fish tank pump to keep the water moving. I just finished two more last weekend, and the rust in the indentations is pretty pronounced - I am worried the metal will not be smooth when I run it through the rolling mill.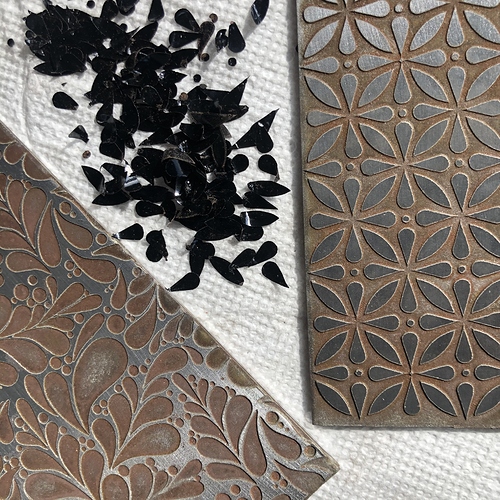 You can see some additional photos at http://www.instagram.com/ndhanthro if you're interested.
Any suggestions? Ideally something that's not super toxic (and therefore relatively easy to dispose of).