For context I am learning silversmithing at home on my own, with 99% of my information coming from online resources. This tends to lead to some gaps in my general knowledge, and I think I've tripped on another one. Thanks for bearing with me.

I get what filigree, and specifically Russian filigree, is- the very delicate lacy open stuff with the twisted and flattened wire. Got some wire, planning to try it, but that's different from what I'm after.
What I'm currently doing- and hoping to learn more about to refine my skills, hence this plea for help- is using bits of regular round (and sometimes square or bead or twist) wire to create designs, soldered to sheet. The photo below is one of my early attempts and I think gives a good illustration of what I'm after.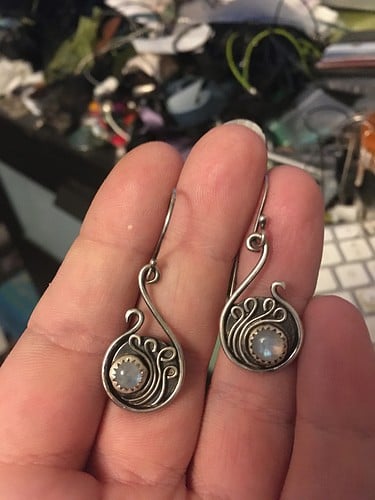 Is this still called filigree, or is there another word for it? I often see jewelry for sale labeled as "Bali silverwork" but it seems like that's just referring to the location and hasn't yielded me much in the way of building my skills in creating similar work.
If anybody knows of any good resources on whatever this is I'm trying to do that would be fantastic, but just knowing what the heck to google would be a big help, obviously!