I was a member for a while and am back to ask members a question. I
have been working on carving pearls and did a step-by-step article
on this for the April issue of Lapidary Journal. It just seemed too
easy and I keep wondering why it has never been done before. Or has
it? I know there are traditional carve pearls. But deeply carved
pearls?
Anyone have any ideas? I work with large, low-grade freshwater
pearls, because they are cheap. See example and please let me know
what you think. Meanwhile, I have set up three classes around the US
to teach this.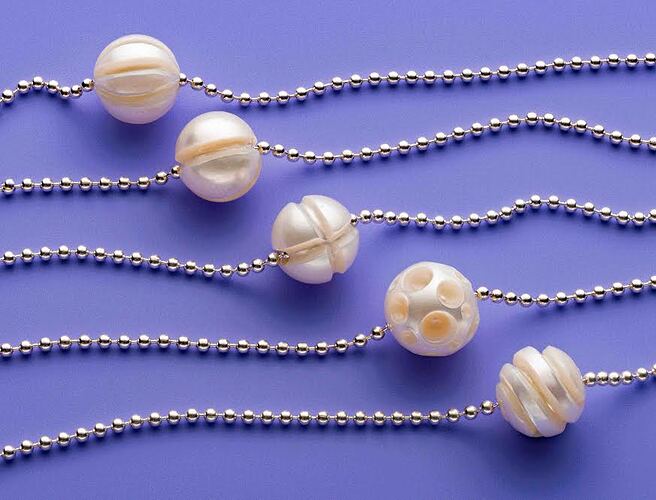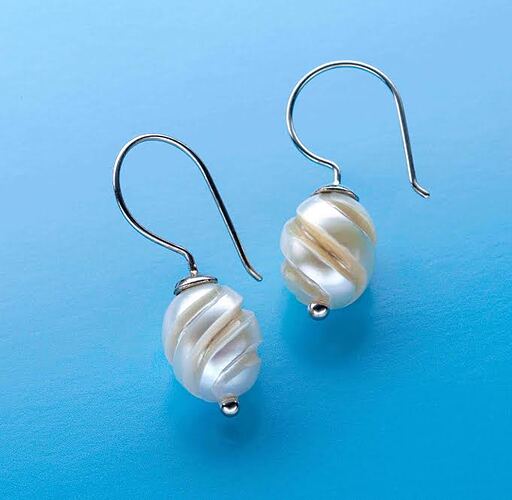 Betsy
These photos are by Jim Lawson.