I fell in love with the stones in this bracelet and am desperate to
find out what they are: slider-2
The product details mention that it's reconstituted semi-precious,
plus it's made in China, so it's likely that the factory made up a
fake semi-precious stone just to achieve these colors. I'm hoping
they based it off something that naturally exists " does anyone know
what it might be?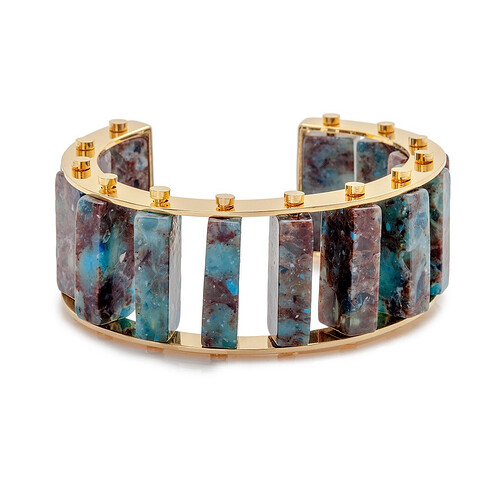 Any ideas would be greatly appreciated!