What I'm doing wrong here? I don't use burs regularly, but I'm not new to using them either. This is the first time I've experienced this: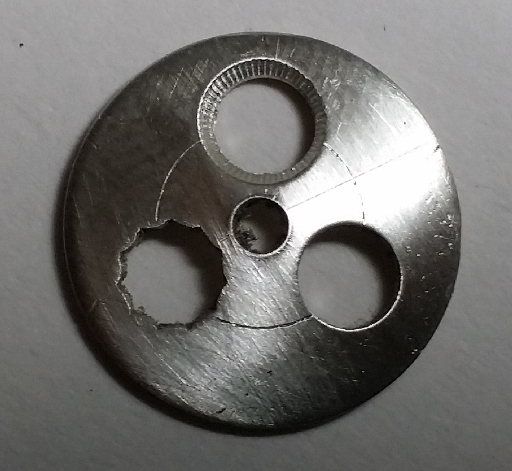 For scale, these will be seats for 5mm stones. I used a bud bur to enlarge the drilled holes, as in the one at 4 O'Clock. Then I used a very coarse-toothed ball bur which resulted in the hole at 8 O'Clock. Same thing happened at 12 O'Clock, which was smoothed out with a 90* bearing bur. All this using a flex-shaft.
These are all new burs. The only thing I did this time that I've never done before was to use cutting oil as a lubricant. I don't know why that would cause this though.
Finally I switched to using a pin vise with the bearing bur, which smoothed everything out. But why did this happen? Too fast on the flex-shaft? Too slow? The cutting oil? Blame it all on the ball bur?
Neil A