Hi,
This is related to my other question about the tiny charms. I was
able to scavenge some lovely bezelset CZ hearts from a vintage
bracelet to use as charms for my rings. You can see an example on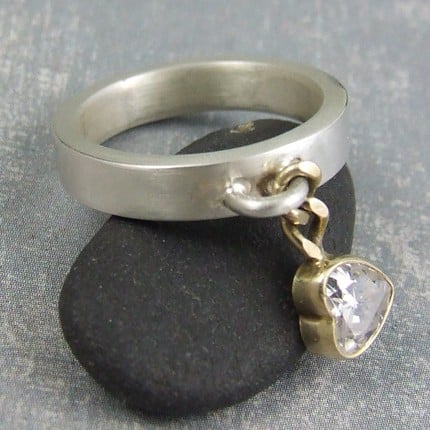 Unfortunately I cannot find anymore of those. I really like them and
wonderif I can make my own. I can find the heart shaped gemstones
without problems, but how do I bezel-set those? Are there
pre-fabricated settings? If not, how can I make those myself?
Thanks,
Birgit