I have been a silversmith for eight years and finally got a great space when I bought a foreclosure home in a remote part of Michigan. Outside it's all woods and a lake. Inside my studio (a converted garage bay) it's warm and well-lit, especially in winter.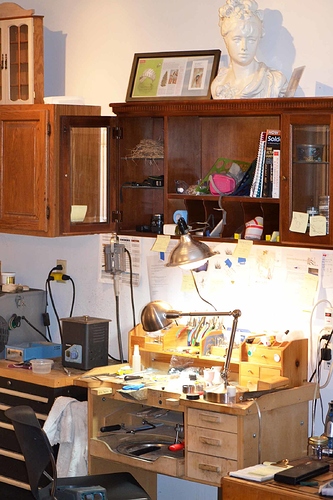 It's also very messy, but I can leave it all behind by closing the door when I'm done. I sometimes work 10-hour days in here for months. So at some point, I'd like to make it a little more comfortable (but still messy.) I also like having art in my studio.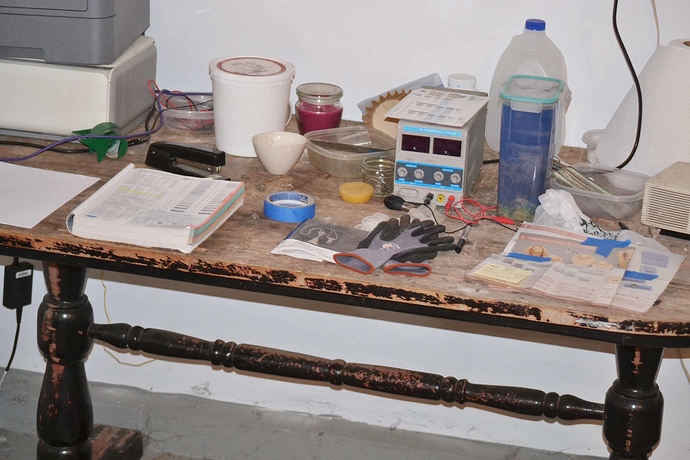 Yup. That's a @RioGrande catalog in the etching area. I didn't stage that. It's just there and it's dogeared as heck. The nearest jewelry supply store is a 4.5 hour drive away – something that cannot be done in winter. So I rely on Rio for many of my supplies – especially items in unusual sizes. I must order from them several times a month, when I am working on custom pieces or preparing for gallery shows.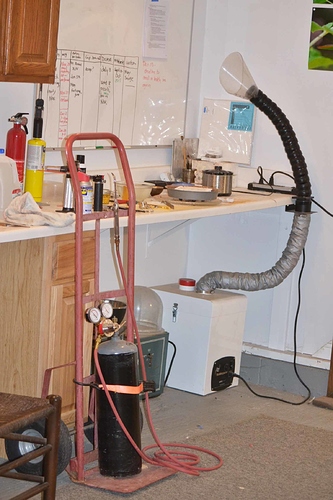 This is my soldering area. I bought a first ever real torch from Rio this summer – the Silversmith torch. Thought there would be a learning curve after using butane for seven years. There wasn't.