Ive had a little bit of experience making simple silver and gold jewelry but have never tried enamels.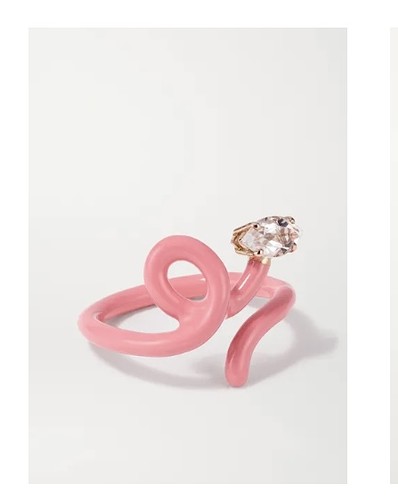 I'm inspired and intrigued by this Bea Bongiasca enamel ring and would like to explore creating my own designs using this fluid coating look.
I've tried to find articles/tutorials that might help but no luck.
Can anyone tell me about this technique or point me in the right direction?