Usually I write to endorse a supplier, in this instance I have to
comment adversely instead. Preface this with the statement that I
have been a very loyal and long term client of Hoover & Strong. I use
dozens of ounces of their 18kt wire per year in my crochet work, all
of which is special ordered.
Whereas their service is usually quite dependable and reliable, they
are not entirely free from the ability to make horrendous mistakes as
well. Just a few months ago I had an order which was very ineptly
handled. The wire I ordered was prepared to the wrong diameter,
unfortunately I didn't discover this fact until I was overseas, which
caused many additional complications. In the resulting attempts to
have the situation corrected I encountered some individuals who were
entirely unwilling to admit that there was a serious mistake made by
the milling department in processing my order to begin with. Said
individuals expected that I should pay high additional expenses to
have their mistake corrected and expressed not the least concern for
the fact that I was actually the one being inconvenienced and
disadvantaged. It cost me a small fortune in long distance charges
just to attempt to have them make good on the original order, and
sadly the final result was their unwillingness to fairly and
adequately resolve the situation in a timely fashion. It ended up
costing me seven weeks (one seventh of my year) in lost production
time, as well as two extremely disappointed clients and two very
embarrassed galleries. It caused me a significant loss in income as
well, and I was perceived as unprofessional due to the carelessness
of their staff. All of this had very little impact on the person in
the position of product manager, who had it entirely within her power
to correct the problem initially, and take some responsibility for
their mistake and the resulting consequences.
It wasn't the first serious and avoidable mistake they have made with
my orders and I would very much like to imagine that it is an
infrequent scenario, but it certainly did diminish my confidence in
their services and quality control systems, as well as their ability
to deal with problematic situations in a fair and equitable manner.
Michael David Sturlin, jewelry artist @Michael_David_Sturli
https://www.ganoksin.com/orchid/sturlin.htm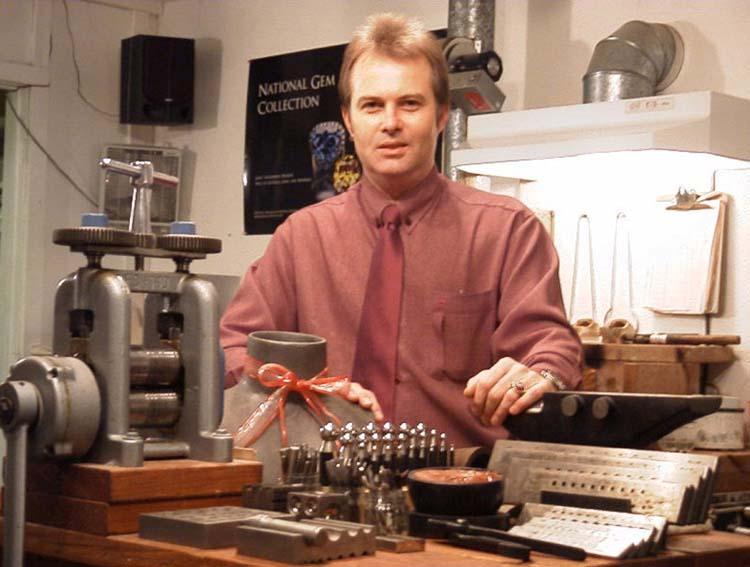 Michael Sturlin Studio, Scottsdale Arizona USA