There's a silver-copper phase diagram at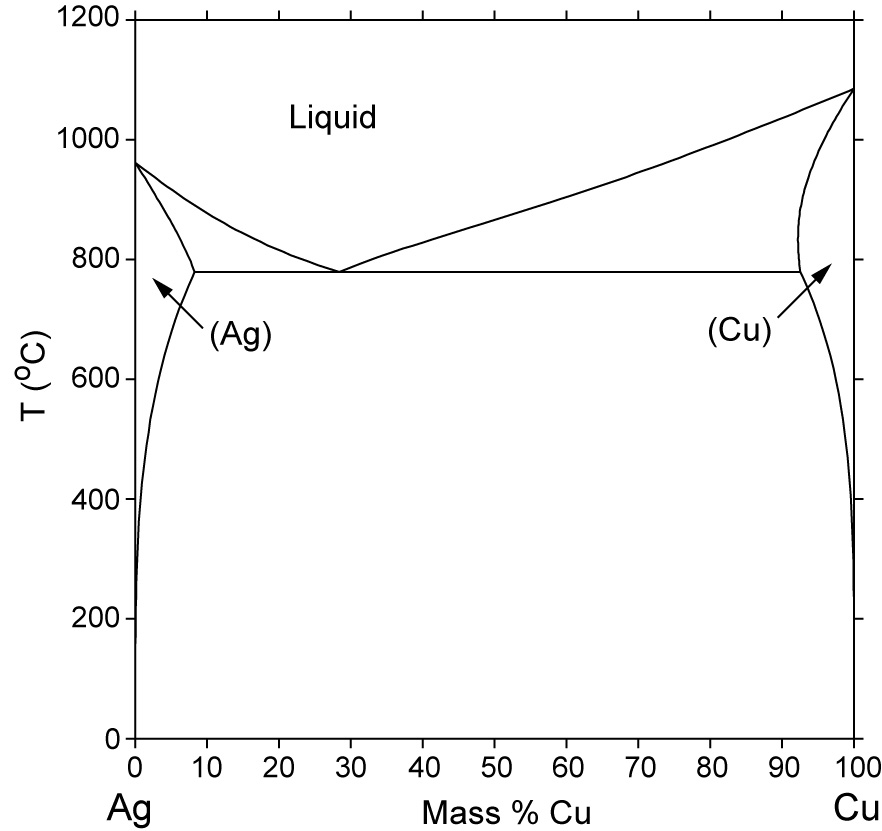 The largest area shows where the alloys are solid, and the uppermost
area shows where they are liquid. The areas between represent
semi-solid states.
What do the remain two areas (on the left and right edges)
represent?
About the semi-solid states: Is this the cause of the surface
texture that sometimes occurs in eutectic soldering? Is the graph
saying that it is (nearly) impossible to keep the adjacent areas
smooth?
Janet