HI I am looking for some information on casting and working large ingots of sterling silver. This is more of a large silversmithing project than jewelry making but I'm hoping some of the info will scale up. I am trying to pour and forge very large ingots, 1000gram and larger. I am trying to replicate the process depicted in this video by casting into a ring mold sandwiched between two steel plates.
I am melting the silver in a propane furnace with a graphite crucible. For fluxes I've been using a large about of borax, as well as a 5:1 mixture of ground up charcoal and sal ammoniac(ammonium chloride) to prevent and remove oxygen from the liquid silver. I've been adding 4 or 5 grams of zinc to the melt as an oxygen scavenger as this isn't fresh silver. I don't know the exact temp in pouring at but I am well past the melting point, probably in the 1800-2000F range.
The mold I've had the most success with is a 4.5" diameter circle at .375" thick, coated in soot from an acetylene torch. The silver fills it fully and appears to have a relatively clean surface. I've had issues with hot tears as the ingot cools too quickly and unevenly, making large cracks in the surface. Getting the steel mold as hot as possible with a torch seems to help.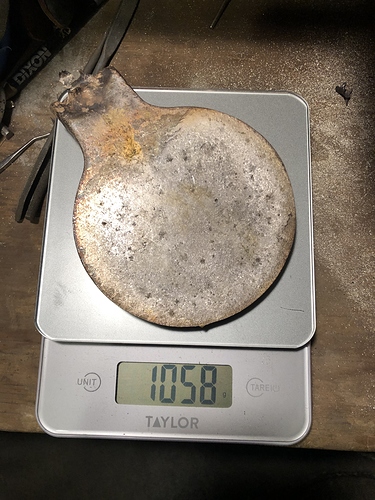 As I start to forge the ingot it starts to crack. I am forging hot, bringing it up to annealing temp, then letting it cool until its no longer glowing. Hammering gently at the beginning to break down the large crystals formed in the hot pour.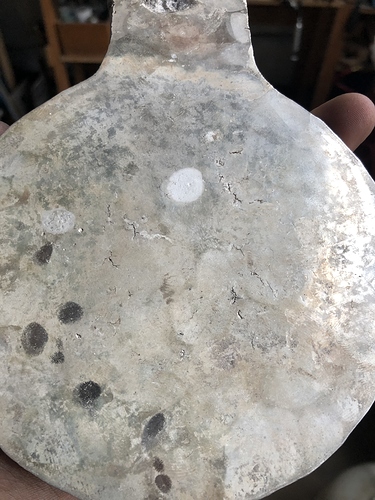 I have melted and poured this ingot many times now, I'm wondering if the cracking is due to impurities that have made their way into the silver while liquid, namely cuprous and cupric oxides from the copper content of sterling. Is there a different flux I could be using to help refine the silver in the melt? Is there a way of assaying what is in the alloy now? At just over a kilo of sterling id really like a way of reconditioning the metal and salvaging it for other projects even if this fails.
Thanks for any input.
Carson
Sio Metalworks