Ferrous Musings/Fusings steel/fused gold workshop/retreat at
Bayandah, Howlong, NSW, Australia
I am presenting a Ferrous Musings/Musings steel/fused gold
workshop/retreat at Banydandah, a natural horsemanship farm with B
and B, 8 June through 22 June. One course will be 8 days combining
my 5 day basic course, and it will be followed by a 3-day of more
advanced techniques. There will be one day off, and then an optional
3-day Focused Study for students will follow the 8 -day course.
This is an 8 student workshop, and 5 seats have been filled.
Information and Registration is on the Workshops page of my website
at: http://www.ganoksin.com/gnkurl/ep81f3
Attached is flyer for the Workshop/Retreat.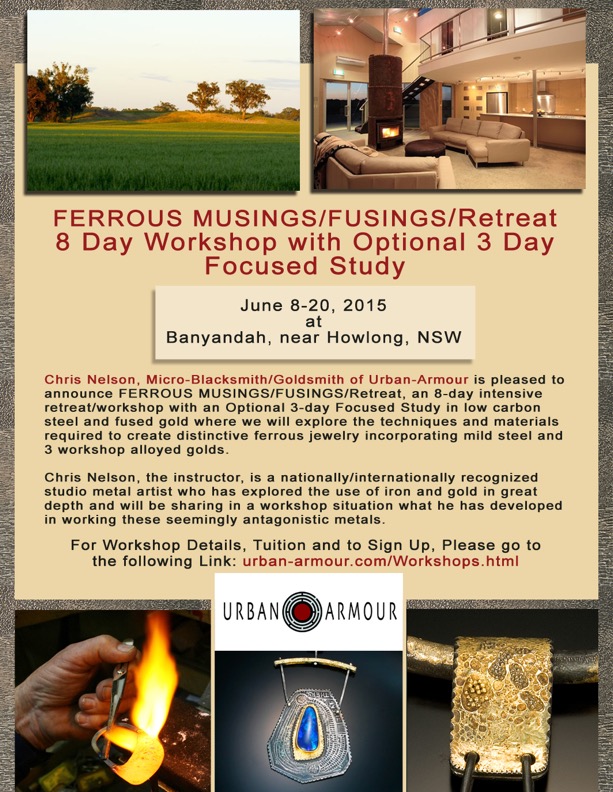 cheers, Chris
Chris Nelson
urban-armour.com