I thought I'd share a recommendation for job boxes. If you're like
me you use several job boxes (jobs to do, waxes to carve, on order,
on hold…).Foryears I used cardboard boxes, often wrapped with duct
tape and with magic marker labels, to hold and organize job
envelopes. Tired of my dilapidated old boxes I was always on the
look-out for wooden or metal boxes that were the right size. About
ten years ago I came across a company in Arizona that would custom
make any sort of crazy wooden box you need (even hidden compartments
if you want). I had several maple job boxes made and they have
worked out great! I recently ordered a few more and while I had the
in front of me I thought I'd share it with the group.
These are the boxes I had them make, with the dimensions listed.
They come unfinished, so you need to varnish them yourself.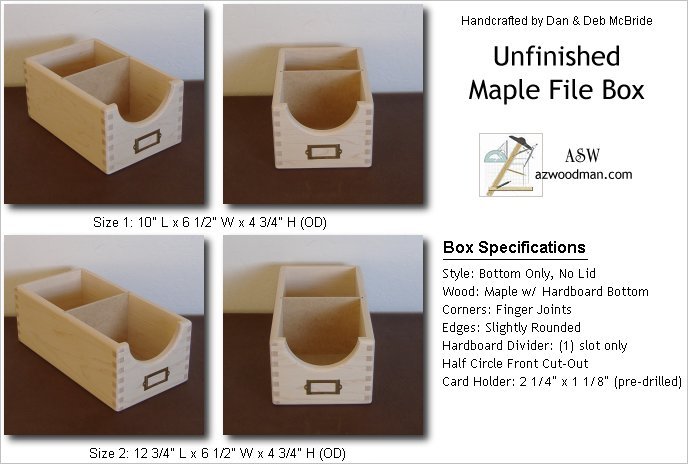 If you're interested in ordering any, or having them make any other
wooden box for you, here is the link to their site (just use the
Contact Us link and the bottom of the page). They are very easy to
work with, willing to make whatever you need and I appreciated the
fine craftmanship.
No affiliation, just a satisfied customer.
Mark