I'm looking for some guidance or resources for weaving suede, thread
or fabric so it can be a solid foundation for bracelets and
necklaces with heavy silver elements. I ordered Helen Banes' "Fiber
& Bead Jewelry" but it does not have what I need, which I think is
pretty simple. Here is a link to a picture of the look I am aiming
for: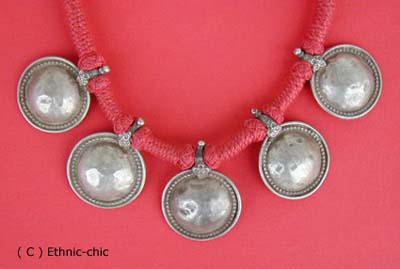 Source: ethnic-silver.com
My pieces are based on tribal body adornments, so I like the sturdy,
organic look of the fiber in this piece. But I am open to all sorts
of weaving/braiding ideas. Any help would be great!
Thanks,
Ali
www.alfmetals.com