Hello everyone,
I was curious about using green soap tincture to reduce surface
tension on wax models so I dipped my wax models just before filling
the flask and it went pretty badly.
After casting there was a very black and crusty-distorted surface.
After this disaster, I checked the bottle and it says "Green Soap,
and Ethyl alcohol 30%… purified water, and my current suspect.
lavender oil.
So was it the lavender oil that did not burn out and I assume there
are green soap tinctures that are pure without the lavender oil? I
didn't have much bubbles to begin with on my castings so far so I
may just abandon this idea unless someone can share what brand they
use. Or do people make their own?
I did a standard 5 hour burn out for a small flask.
The brand is called "Cosco" and it seemed to be very basic green
soap for hospital cleaning. I wish they put the words "scented" on
there so I would have known it was not pure green soap.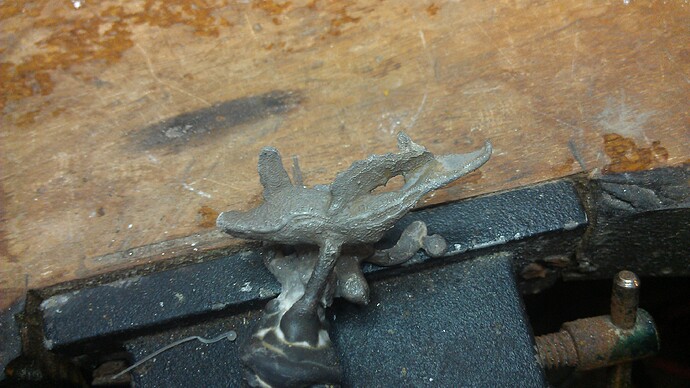 Thanks,
Rick