Those of us who reside in the Southwest can attest to the
proliferation of the bolo tie in all its endless variety, both
tasteful, artistic, and most often otherwise.
I respectfully suggest that bolo style neckwear isn't only for the
men these days. Please take a look at page 48 in the January 2002
issue of Professional Jeweler Magazine, for a very elegant and
sophisticated example of a modern piece. They have featured one of my
crocheted bolo necklaces in 18kt gold with Tahitian pearls, green
tourmaline, and diamonds, a perfect accoutrement for the well
dressed lady.
Hopefully it's not a fashion risk here in Arizona, or anywhere else

Michael David Sturlin, jewelry artist @Michael_David_Sturli
https://www.ganoksin.com/orchid/sturlin.htm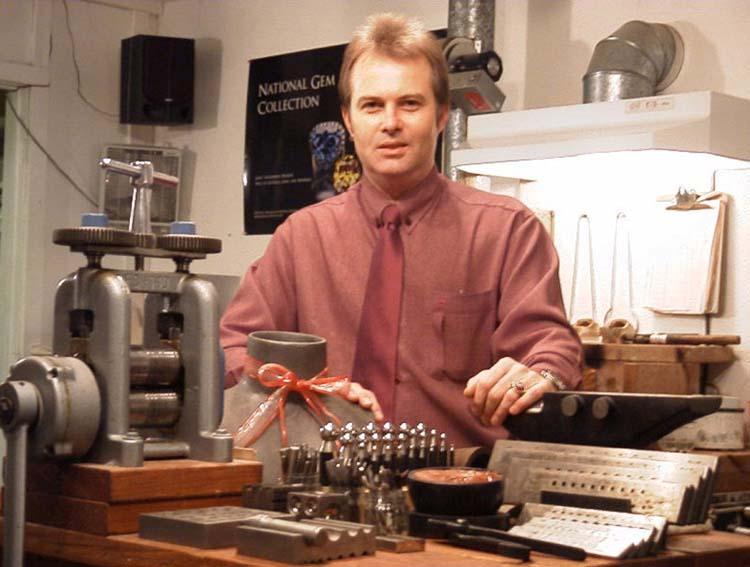 Michael Sturlin Studio, Scottsdale Arizona USA