The subject line is the formula of the tools that a jeweller needs
(N)
I used to work with the Avian Demography Unit of the University of
Cape Town ringing birds in Botswana when I live there.
Banding as it's known in America.
There were two pliers used to close the rings around the bird's leg
that I have been using for jewellery making.
Really useful pliers and I use them all the time.
Especially the bottom one.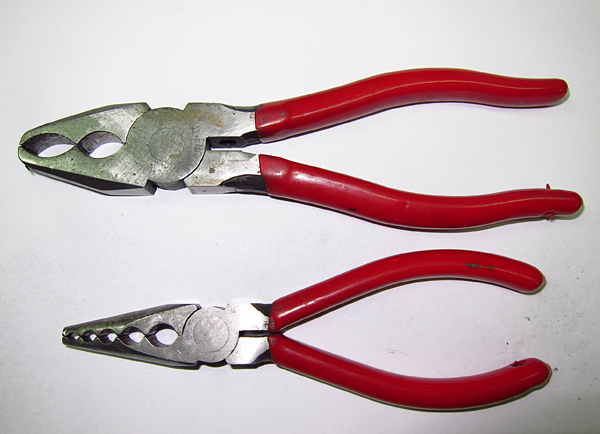 And thanks to Hanuman for making it easier to attach photo's to the
message.
[Edit]
Sharing files and pictures with Orchid is easy - Simply attach them
to your Orchid post.
[/Edit]