If you post/export from The Edge to QuickBooks the bookkeeper needs this chart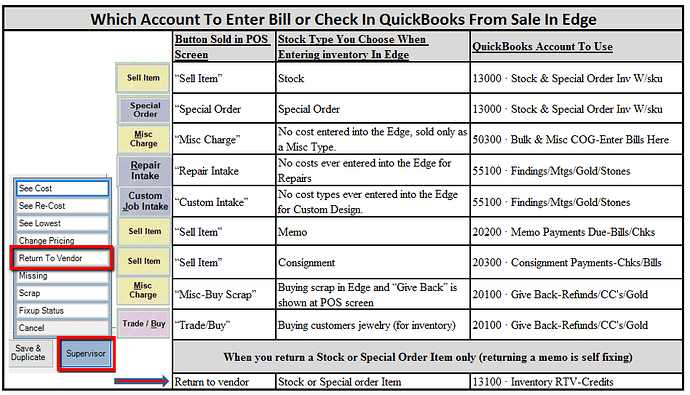 If I set you up in QuickBooks you'll "get it". if the Edge set you up your accounts will be slightly different but easy to figure.
David Geller
P.S. Time to get your year end numbers in order to do your taxes too!