Greetings to the Fine Folk of Orchid,
This is the first post of my work. It has been a group effort and I
thank all the members who have helped me along the way. There is
still much to learn. I enjoy working in 22 karat gold using ancient
jewelry making techniques. The posts are 21 karat. The grooves in the
posts were made before I received all the creative ways to perfect
that step. Next time I will experiment with the many tips offered. I
also posted a question about where to place the halfjump ring on the
open back bezel setting so that the bezel falls balanced once the
stone is set. So many great tips on that too. Thank you. I narrowed
in on just placing the jump ring a little forward of center and it
worked beautifully. These are one carat sapphires in an open back
setting.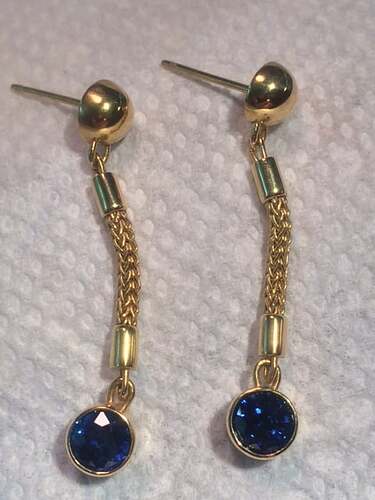 [Edit]
Sharing files and pictures with Orchid is easy - Simply attach them
to your Orchid post.
[/Edit]