I am generally sizing my wide ring bands (6-10 mm) about 1/2 size
larger than the customers usual ring size. I am wondering about the
sizing of my spinner rings though. Example: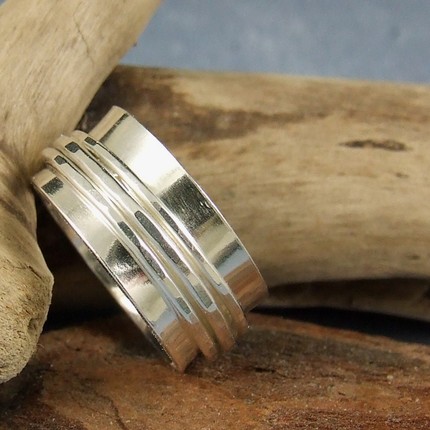 Is it sufficient to add 1/4 size since the band has a convex shape,
or should I still add 1/2 size? Since I am sellin my jewelry thru my
online store, I my customers cannot try the rings on before they
order, so getting the right fit is critical. Thanks.