I have another bracelet from my friend to repair. This one is sterling and turquoise with one of the stones loose in it's bezel. Upon closer inspection, the bezel has torn away from the bracelet in one place preventing it from securely holding the stone. Now I am faced with a myriad of possible solutions but I'd like to get some feedback on some of my thoughts for repair.
Either:
Remove the old bezel and install a complete new one by either:
A) Remove by heating the bracelet and removing the broken bezel wire then resolder a new bezel wire.
B) Cut away the old bezel wire with the Foredom and a burr and then solder in a new bezel wire.
-OR-

Add a piece of square wire at the inside base of the existing bezel and resolder the broken bezel wire back to itself with the wire as a reinforcement and support. On the vertical "tear" in the original bezel wire, add a very thin piece of bezel wire to the inside in order to rejoin it securely.
The bracelet is stamped "Yazzie" and I don't want to screw this one up! Pics follow: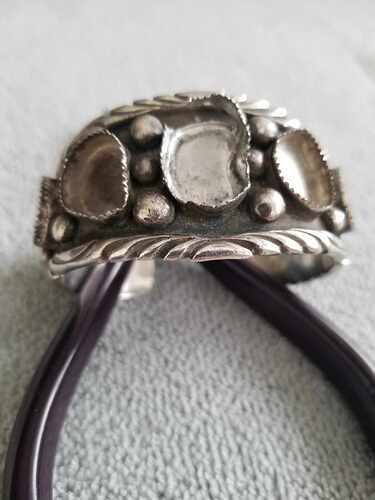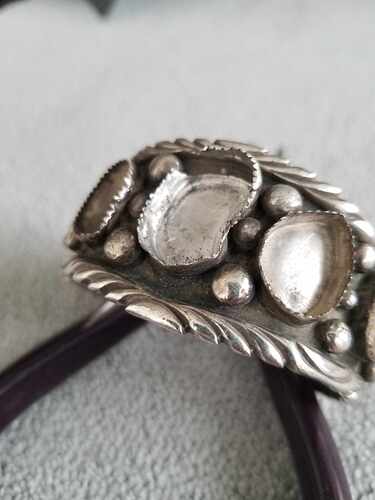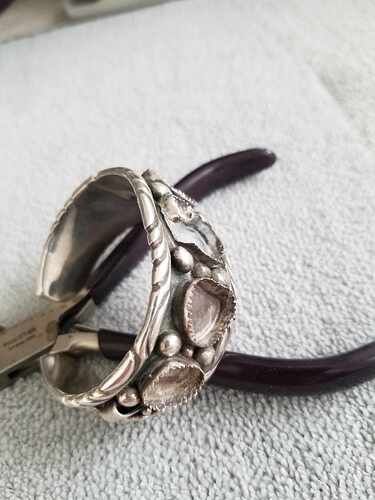 Thanks in advance!