This is a friends platinum ring.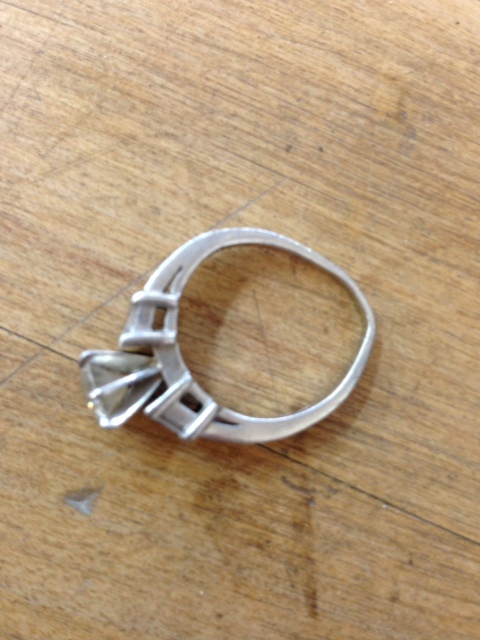 This is the second time this has happened to the shank on her
platinum engagement ring. She claims it happened both times
completely spontaneously on her finger while she was doing
absolutely nothing at all. it just snapped. She had it 'repaired' by
a local goldsmith twice and now is coming to me for answers because
she's been to the 'jewelry store' twice with no results. I am not
going to touch it but it would be great to get her some answers. I
have never worked with platinum. Thanks everyone.
joy kruse