Thanks for this. I hadn't thought of doing it that way.
I'm thinking baking flour might work too as a drying medium.
For many years, I always used saw dust with wood glue and epoxy to make a paste.
Now I use baking flour, it is easy to obtain and makes a finer medium.
Mike
Mike,
It might work, though I'd be wary of the starch in the wheat flour turning into paste (remember library paste?). There is, however, some sawdust flour that is as fine.
I'll see how the regular sawdust I have works out. If I need to get more liquid out of tiny detailed areas, I may try the sawdust flour. In fact, I think the sawdust flour is primarily used for making epoxy.
Glad the wheat flour is working for you.
I've just discovered Kaizan foam.
All activity in my workshop has been discontinued whilst I rearrange and organize drawers that have been a jumble for years.
It's like an OCD has taken me over.
HELP!
Oh, don't ever use sawdust. If it's from pine it can contaminate surfaces. Use corn cob meal.
Tony Konrath
tonykonrath@mac.com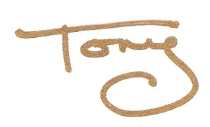 I've used sawdust for almost 40 years and it never contaminated anything…:-)… Also, I would guess that wood (sawdust) is more absorbent than bits of corn cob…
Janet in Jerusalem