Orchidian Mia Katrin donates necklace to American Heart Association
(Hickory, N.C.) The award-winning couture jewelry designer Mia
Katrin presented an exceptional "Ruby Heart Necklace" of natural
heart-shaped rubies with diamonds (approximately 32 carats total
weight) at the American Heart Association's black-tie Gala Event in
Hickory, NC, February 24.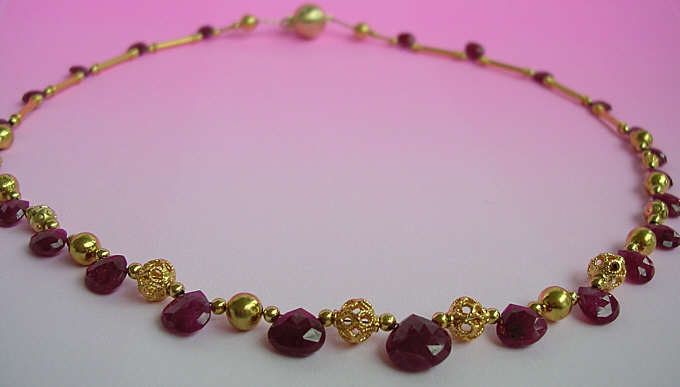 The featured piece at the event, the Ruby Heart Necklace, was
live-auctioned by Emmy award-winning WBTV news anchor Paul Cameron
(Charlotte, NC) to the lucky winners, with the proceeds of thousands
of dollars benefiting the American Heart Association.
Mia Katrin was available at a special display area at the event,
featuring other pieces from her collections and additional publicity
material.