Thanks everyone for all the compliments
.
I would love to see pictures of your machine, Dar.
Just to focus on the actual reason for making a proto type like this.
It is not because I want to tempt new people to the trade with ( Quote) "all sorts of new (unnecessary) tools, gadgets, machines, ready-made jigs, etc. which they then assume they need" as Janet from Jerusalem suggests.
That is disingenuous.
Also, I did not design this machine because I want to have newbies circumvent learning how to use a hand saw.
On the contrary, I teach many students across the world how to approach jewellery making using the traditional ( and difficult) methods first.
Check out my jewelry tutorial site
http://www.jewelry-tutorials.com/jewelry-making-class-list.html and you will see a ton of difficult projects to do.
No, the reason I made this saw is because it is difficult.
I had to figure out how I can get a 70 mm stroke in a very small size physical size.
I wanted a saw that can cut very precisely, at completely 90 degrees.
I wanted it simple, robust and cheap to make.
For example, the motor retails at $15. And I have already put 500 hours of machine time on it and it still works perfectly.
Everything is modular, and most of the machine can be 3D printed.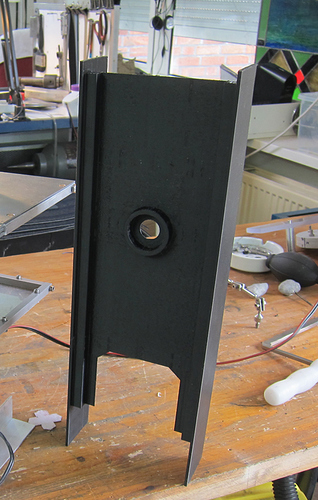 Here is a rough test print I had done of one of the sections.
This design is very limited in general piercing, namely, one cannot really use it for anything other than piercing flat material.
So it's not the end be all that removes the hand piercing saw in any way.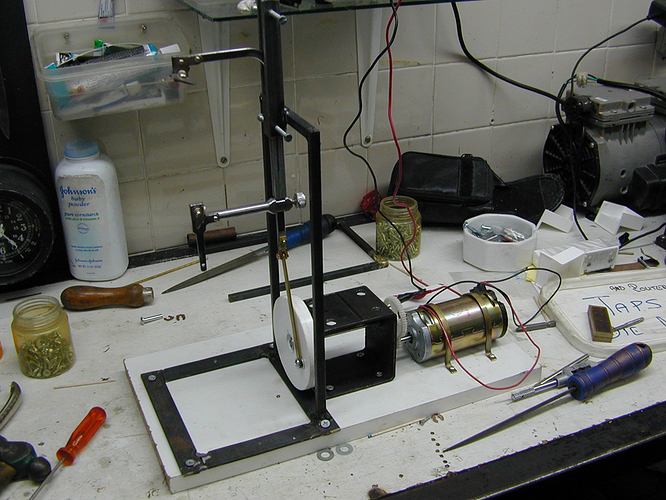 Here is a picture of one of my first attempts in 2011. ( don't laugh)
Eventually I used a modified scotch yoke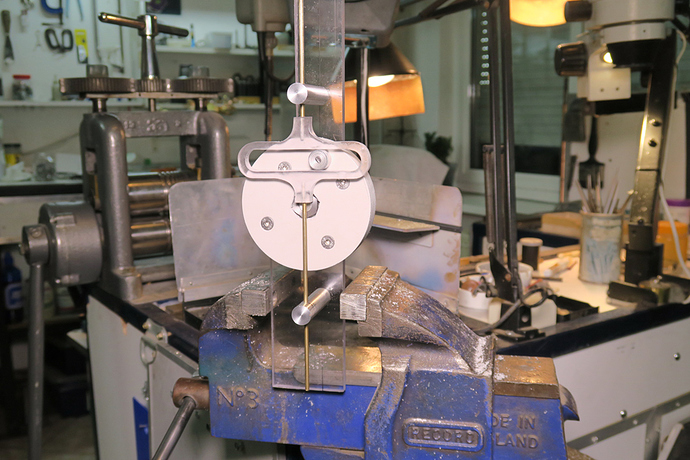 Here is a test piece of the yoke I made out of plastic first.
So all in all I think I made a nice machine that has potential for a place in the jewllery
making industry.
I have several projects like this under development, and next year I am going to be looking for a partner in the USA who wants to work with me to develop this machine, and the Drill Str8 and various other proto types I have designed for the jewellery industry.
So if anybody knows of some one who can set up small production runs iI would be very interested to meet.