Hi everyone;
In the late Summer a magazine from "Rio-Grande"…("Rio-Pro") will be
be publishing this article. It is basically aimed for the jewellers
who do Bead-Setting. Why so? It will re-affirm their confidence while
'burnishing the bead' at the last moment of Diamond Setting. MY
teacher while I was learning my trade over 55 years ago taught me
this simple procedure, so now you all will learn this! No way can you
chip or even attempt to destroy any precious soft stone.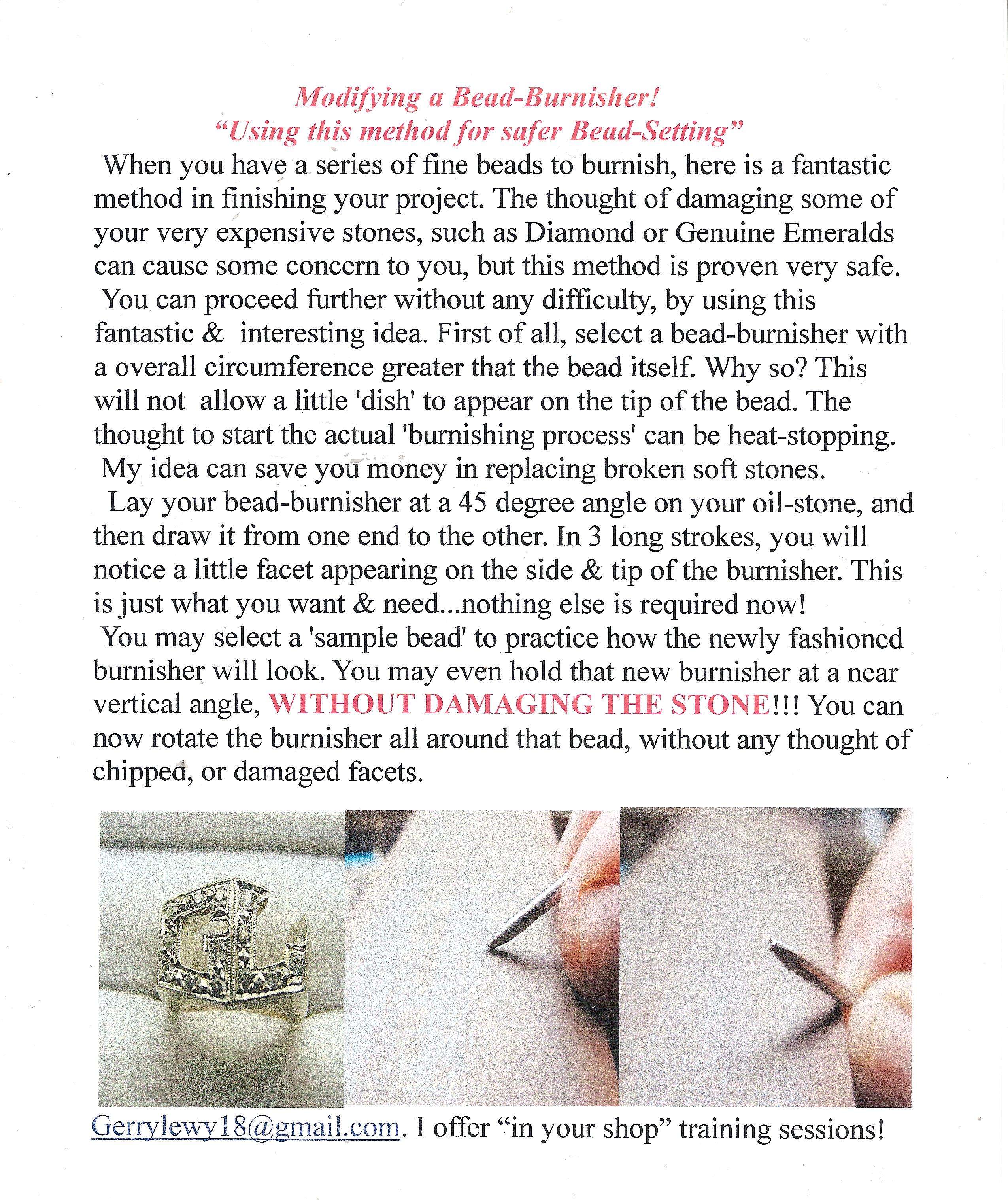 The actual bead-burnisher does no longer come in contact with any
stone of any size, shape or softness. Even if you are gently running
your burnisher over a Pearl or Turquoise setting you will no longer
have any difficulties with breakage. I sincerely hope you, on Orchid,
find this a suitable answer in the final step of Diamond Setting.
enjoy! Gerry Lewy