Hello,
I will be showing my work in a solo exhibition 4-30 August 2015 at
Lauren Clark Fine Art, in Great Barrington, MA, USA. The Artist
Reception will be on 15 August 2015, from 4:00-7:00 P. M. DST.
My jewels concern themselves not simply with function, but also with
the narrative capacity of adornment. I am invested in a continuing
tradition of adornment extended to an environment protecting each
jewel. My work is inspired by the historical 'enclosure': the
vessel, the chest, the reliquary that contain carefully selected and
assembled precious elements and that reflect an intimate symbology.
Title of Piece: Dreamdance in Blue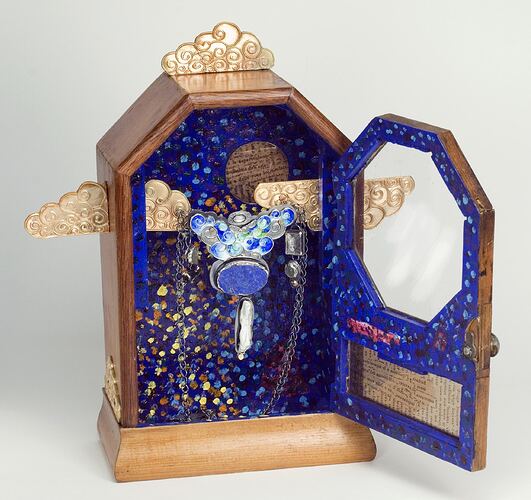 Linda Kay-Moses