Look at the workmanship in this piece.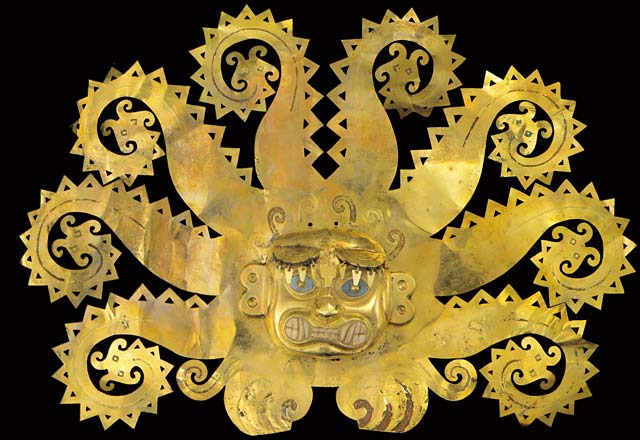 An ancient Peruvian headdress which was looted from an
archaeological site almost 20 years ago has been found by
police in London…
BBC NEWS | UK | England | London | Looted Peru treasure found in UK
Looks like they had a bench full of tools to make it with, doesn't
it? Wouldn't it be nice to go back in time and visit the workshops
of some early metalworkers. Bet we would learn something!
Cheers,
Karen