Cross posted from my FB Album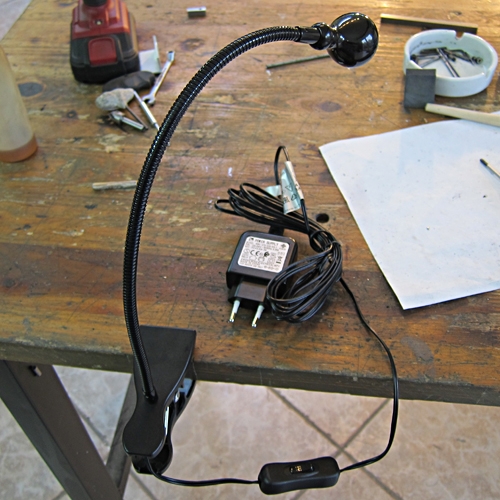 I like going to Ikea.
It is the best place to shop for things for your workshop.
So I found these LED lights for ten euros.
They come with a long goose neck and a transformer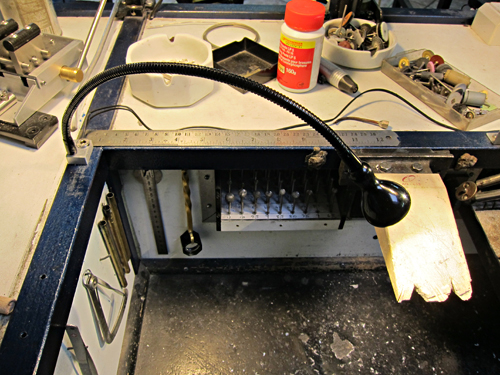 So I bought a couple and then I took them apart and fitted them to my bench, milling machine and lathe.
I mounted them on either side of my bench corners.
Works perfectly for my soldering pad too.
I used to use two 200 watt incandescent lights at the peg.
They were seriously hot and they were a bitch in St. Maarten.
Plenty sweat.
Then I changed them to LED equivalents.
Now they ice cold and I live in the Netherlands–plenty freeze.
I use aliminium foil as a reflector which works well.
They fit into two architects lights.
I now have changed everything in my workshop into LED's.
LED's run forever, have no heat and don't use much electricity.
So then I made a magnetic holder for the lights.
The thumb screw is the lifts the aliminium block up and breaks the magnetic hold.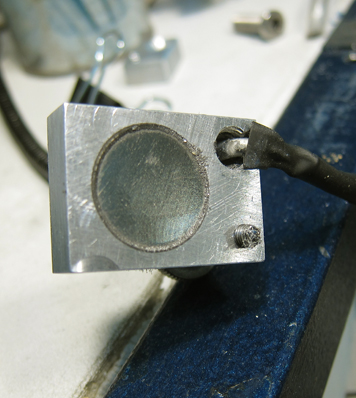 This is a 20 mm wide magnet but I think a 30 mm magnet will be better.
You got to be careful though, these magnets are crazy strong, and they will pinch you that you howl like a baby.
Here is a picture of my mill with two lights on either side.
Works well and it's cheap.
Note From Ganoksin Staff:
Looking for a led work light for your jewelry projects? We recommend: